Join Us! Attend This Summer's Campus Safety Conferences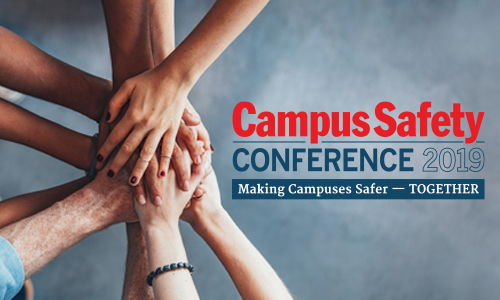 The end of the school year is just around the corner, and I want to remind you to be sure to add one of the Campus Safety Conferences to your summer plans.
This year, we will once again be hosting three events: Campus Safety Conference WEST, which will take place June 17-19 in Las Vegas, Nevada; Campus Safety Conference TEXAS, which will be held in Dallas, Texas, July 21-23; and Campus Safety Conference EAST, which will take place in Charlotte, N.C., August 6-8.
Register by April 15 and save $100.
We have also partnered again with our advisory board and the public safety departments at the University of Southern California, University of North Texas Dallas and Northern Virginia Community College to provide attendees with expert insight on some of the biggest challenges facing institutions of higher education and K-12 campuses today. Those issues include mental health, transportation safety, suicide prevention, emergency plans, lockdown, Clery compliance, tabletop exercises, security technologies, gang violence and more.
All three conferences will also feature multiple events to allow for networking and engagement opportunities with other campus security, law enforcement, administrators,  facilities managers and emergency management professionals. Additionally, we will have vendor showcases where you can learn about the top technologies, products and services that can protect your institution, campus or district.
If you are a K-12 or higher ed administrator, security or law enforcement executive, campus emergency manager, technology professional, government official or other community stakeholder dedicated to making your university or school safe and secure, I encourage you to learn more by attending our Campus Safety Conferences. Additionally, if you register by April 15, you'll save $100.
For more information or to register, visit CampusSafetyConference.com, call 855-351-0927 or email This email address is being protected from spambots. You need JavaScript enabled to view it..
Join us in "Making Campuses Safer – TOGETHER".
See you this summer!
The post Join Us! Attend This Summer's Campus Safety Conferences appeared first on Campus Safety Magazine.
Original author: Robin Hattersley-Gray
By accepting you will be accessing a service provided by a third-party external to https://tuffypacks.com/